As any manager of a rental property knows all too well, there simply aren't enough hours in a day. You can spend so much time putting out the urgent fires that those, often, more important long-term maintenance tasks fall by the wayside. Remaining organized and striking just the right balance is perhaps the biggest challenge of residential property management.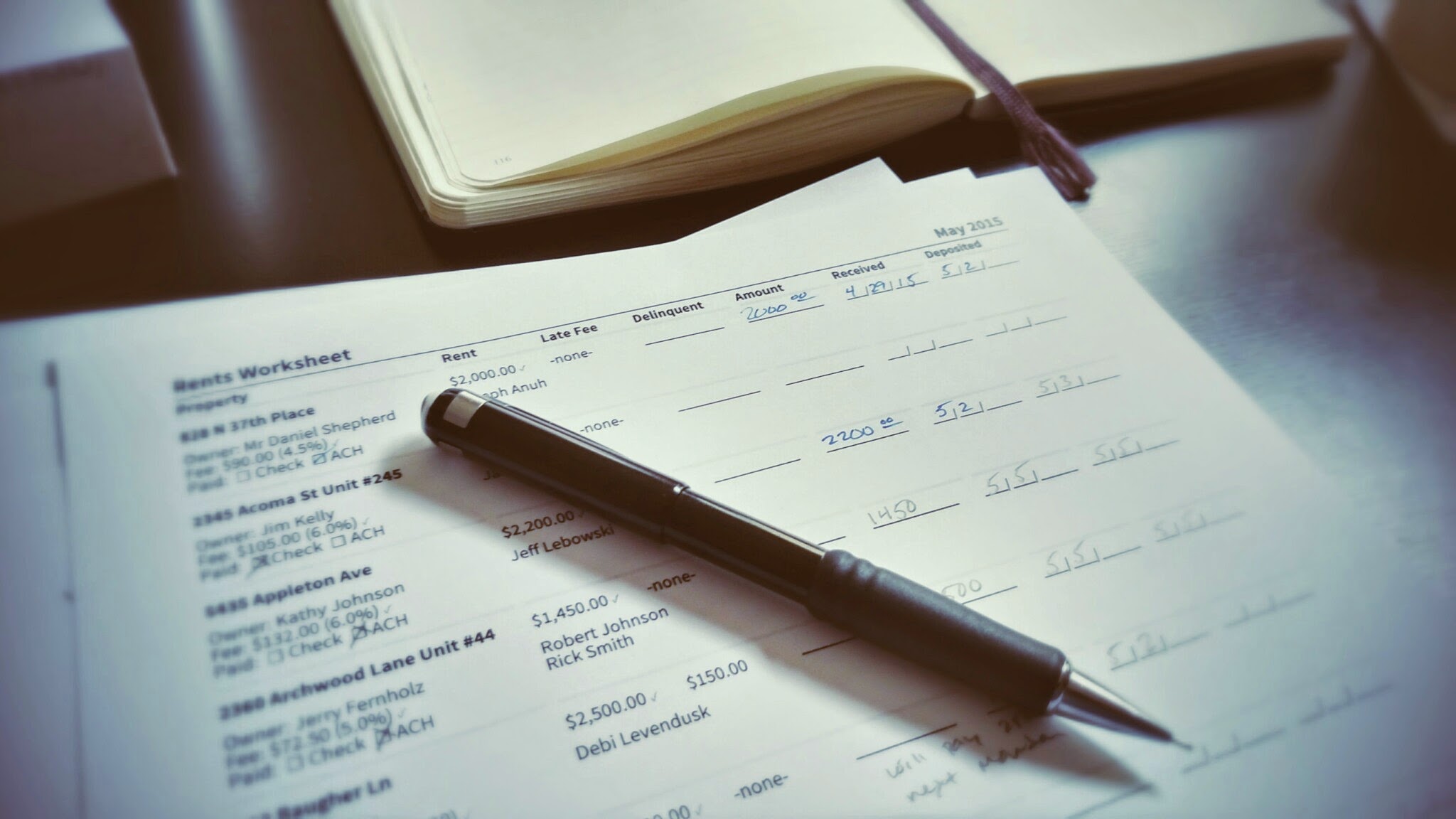 If you want to save your sanity and keep the rental properties you manage running smoothly, start incorporating these tips into your work style:
1. Establish a System
Often, a property manager's biggest mistake is to believe that they can remember everything. Instead of trying to juggle too many tasks, practice preemptive organization. Checklists are a great way to itemize even the smallest details.
Think of tasks that you repeat over and over again such as moving in a new tenant or performing a move out inspection. These activities can be organized into a checklist to insure you don't forget anything. Start by writing down all the steps you can think of that are involved in a particular process, such as moving in a new tenant, and add them to your checklist.
Number of keys
Number of garage remotes
Mailbox location
Walk through photos
etc.
The next time you place a tenant, take the checklist for a trial run, adding any items you may have forgotten. It won't be long before you have created the perfect set of checklists for every aspect of the rental process.
Benefits:
Easier to delegate
Checklists and standardized forms make it easier to delegate. Use your expertise to create checklists and standardized forms for all your major activities. Then delegate these activities to your support staff so you can focus on growing your business.
Less errors and missed steps
Have you ever forgotten to note how many garage remotes you gave a tenant? If you can't prove the tenant lost a remote then you're stuck paying for a new one or, worse, irritating your owner with an unexpected expense. Checklists help ensure you never miss a step.
2. Automate Your Workflow
Paper checklists are great for task management, but today's technology allows you to use software systems to augment them when it comes to more complex responsibilities. With the right automated system, you will find that your workload is significantly reduced and your record-keeping is more accurate and easier to update.
It's important, however, that you don't just jump at the first property management software package you come across, since they are all definitely not created equal. Some packages, for instance, are only designed to help with invoicing or time tracking. Others, such as Rentables, are more comprehensive and include bookkeeping automation, lease tracking, security deposit accounting, payment processing, and automated monthly statement generation. Using the right property management software can take the pain out of your accounting processes and significantly simplify your workflow.
Benefits:
Less effort to maintain accurate records
When software is designed specifically for your situation, it is much more intuitive to use and requires less effort. For instance, QuickBooks is a general accounting software; whereas, Rentables' accounting system is specifically designed for property management making it much easier to maintain proper accounting records with less effort.
Minimize manual input
Technology makes it possible to integrate information. For example, by integrating your lease data, owner data, and accounting records, Rentables can easily generate month statements, email those statements to your owners, and electronically deposit the owner's proceeds all in a single click. There are less errors and it makes your job easier.
3. Let Digital Technology Do the Work for You
Electronic records have several advantages: they take up less room and let you say goodbye to your cumbersome filing system; they don't require you to decipher someone else's or your own scrawled notes or handwriting; and they are easier to search and quantify if the need ever arises. Customer relations management systems take all of the guesswork out of staying in touch with your owners, renters, and vendors. Also, they let you easily keep records that are searchable and easily accessed from the office or from your phone or tablet when you're away from the office.
Benefits
Better organization
Scribbling notes in a notebook are hard to read and, if you ever need to refer back, can be even harder to find later. Pulling a file from the filing cabinet to insert a note takes too much time. CRM systems make it easy to add notes and find them when you need them.

Today's residential property managers have a huge advantage over people who were managing properties a generation ago. You not only have the ability to use good old-fashioned checklists and worksheets to keep your tasks organized and prioritized; you now have technology as your silent partner. Combine your hardcopy organization tools with the automated ones you find in software packages such as Rentables, and you will soon realize something amazing: Your workload is lighter, your short- and long-term priorities are balanced and, perhaps best of all, your stress level is greatly reduced.