Looking for a great management company to take care of your property? We are here to help!
---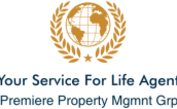 Name:

Sherlie Joseph

Company:

Premiere Management Grp, LLC.

Location:

57 East Blue Heron Blvd




Riviera Beach

,

FL

33404

Mobile:

561-502-8844

Other:

561-844-8803

Fax:

561-228-8683

Website:
---
At Premiere Management Grp, LLc., we treat your home as our own. We have a much different approach to managing residential rental property then most Property Management Companies. We are an owner-focused company because we actually know what it is like because we are owners of rental properties ourselves.
We offer a wide range of property management services to fit your needs as a landlord or homeowner, and tailor our services to ensure that you have the highest level of service for your home.
We are proud of our heritage and the knowledge/skill that comes with it. We are experts at judging our market and will use that expertise to create a customized plan to maximize your income, preserve your value and protect your property!
We do not compete in our market on the price of our services, because the cost of management services is far from the highest cost of managing your property. Our monthly fee is right in line with market costs.
Maximizing your cash flow &/or property value (depending on your customized plan) are far more important to the bottom line than the monthly fee for general management. The costs of maintenance and improvements is also WAY more important than the monthly percentage. Shopping for the cheapest monthly fee, will undoubtedly cost you big time on the bottom line.
We are so very proud to be family owned and operated in Florida. Contact Sherlie Joseph(manager) to discuss for free your wants, needs and abilities. We are confident that you will like our approach more than our competitors!
On behalf of Sherlie Joseph and The Premiere Management Grp, LLC., we thank you for taking the time to research us and we hope you will let us convince you that Premiere Mnagement Grp, LLC is the service for life management company for you!
Our Services:
*Collection and Disbursement
* Tenants
*Maintenance and Labor
Note: If you would like to get a free consultation, please call us at (561) 502-8844.
Thank you for doing business with us!
---
Property Management Services
Collects Rent
Serves Notices
Emails Statements
Offers Direct Deposit
Provides Annual Report
Manages Work Orders
Tenant Placement
Advertise Vacancies
Evictions
---
Property Manager near Riviera Beach, FL